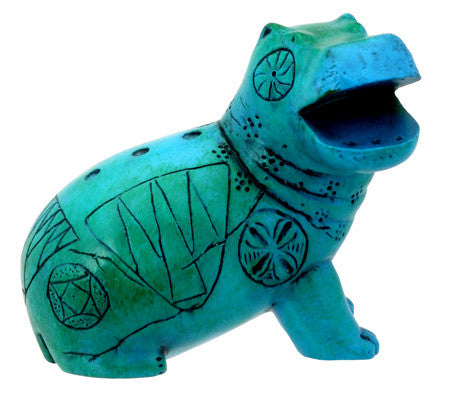 ^EGYPTIAN HIPPO, C/96
Product #
:
This hippopotamus is made from cold cast resin and hand painted for a faux glazed finish. Its design is based on that of the blue faience hippopotamus, one of the most iconic sculptures of ancient Egypt.
Made of cold cast resin. Hand painted.
L: 2.5" x W: 1.75" x H: 2"
---
We Also Recommend