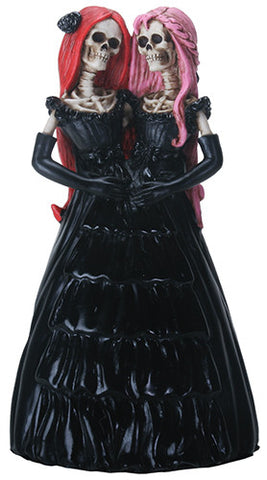 ^SKELAMESE TWINS, C/24
Product #
:
Gothic styles are often borrowed from the punk fashion, Victorians and Elizabethans. Goth fashion can be recognized by its stark black clothing of black velvet, lace, fishnets and leather tinged with scarlet or purple, accessorized with tightly laced corsets, gloves, precarious stilettos and silver jewelry depicting religious or occult themes.
These Gothic Siamese Twins are the envy of the crowd.  
Makes a perfect gift!
Made of cold cast resin. Hand painted.
L: 3" x W: 2.75" x H: 5.5"
---
We Also Recommend