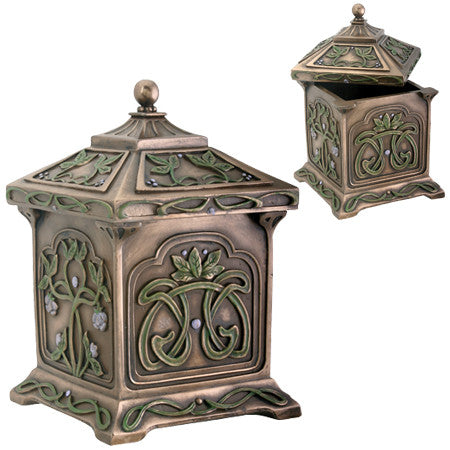 Art Nouveau Lantern Box
Product #
:
Embellished with a pattern of twisting vines and blooming flowers, this lantern shaped box is perfect for storing all sorts of small items. The incorporation of art nouveau design elements make it a fitting addition to the home or office for fans of vintage styled decor.
Made of cold cast resin. Hand painted.
L: 3.5" x W: 3.5" x H: 5.5"