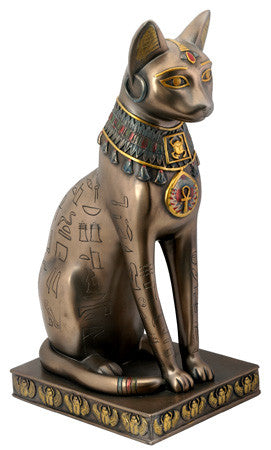 ^BRONZE BASTET, C/4
Product #
:
Carved with hieroglyphics, this seated Bastet has been hand painted in a bronze finish. Originally a lioness war deity, Bastet became more strongly associated with cats in late ancient Egypt mythology.
Great home decor item!
Made of cold cast resin. Hand painted.
L: 6.75" x W: 5" x H: 11.75"
---
We Also Recommend