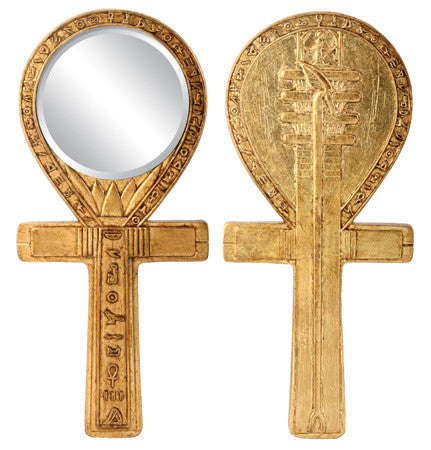 ^DJED ANKH MIRROR, C/24
Product #
:
Set in the shape of an ankh, this hand mirror is backed with an ancient Egyptian djed motif. The djed was representative of Osiris's spine and symbolized stability.
Makes for a great functional decoration.
Made of cold cast resin. Hand painted.
L: 8.5" x W: 3.75" x THK: 0.25"
---
We Also Recommend