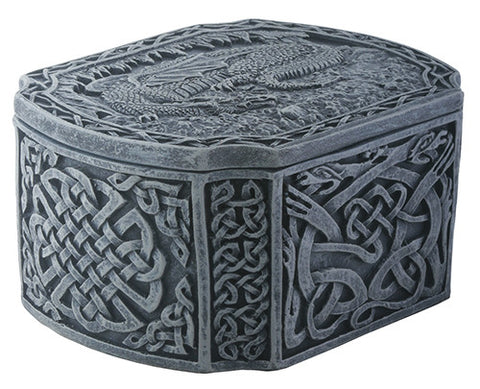 Dragon Box
Product #
:
Carved with arrangements of Celtic knots, this dragon embossed box has been hand painted for a natural stone finish. Fans of fantasy décor will find it a perfect storage solution for jewelry and other small items
Made of cold cast resin. Hand painted.
L: 4.5" x W: 4" x H: 2.5"