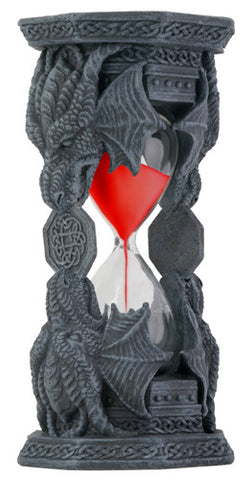 ^DRAGON SANDTIMER, C/24
Product #
:
This Dragon Sand timer is a perfect way to tell if you are running out of time. . The Dragon Sand timer features a twinned dragon, being the same on top as it is on bottom. The bases consist of polygon shapes that are decorated with simple Celtic knots around their base.
Makes a great gift!
Made of cold cast resin. Hand painted.
L: 3.25" x W: 3.25" x H: 6.5"
---
We Also Recommend