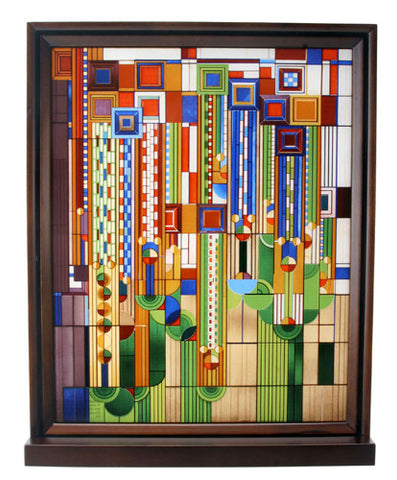 ^FLW - SAGUARO FORMS CACTUS FLOWERS C/6
Product #
:
"Saguaro Forms and Cactus Flowers"
Liberty magazine cover, 1927
This stylized design of a desert landscape is adapted from "Saguaro Forms and Cactus Flowers"; one of a set of magazine covers Frank Lloyd Wright designed for Liberty magazine in 1927, but was not published at the time.  Since then this design was re-created by Mr. Wright in 1955 for a rug, and was also adapted by the Taliesin Architects for an art glass window installed in the 1970s remodel of the entrance to the Arizona Biltmore Resort in Phoenix, Arizona where it can still be seen today.
GLASS: L: 14.875" x W: 12.125" x THK: 0.75" BASE: L: 12.125" x W: 2.75" x H: 0.75"
---
We Also Recommend