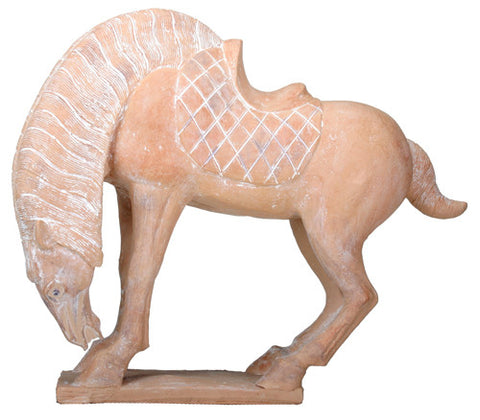 ^FLW - TANG HORSE, C/1
Product #
:
During the Tang dynasty, the horse was a symbol of status and power. Frank Lloyd Wright was an avid collector of Asian art and incorporated fine examples of it in his homes. The original design of the Tang horse is incorporated into his living room at Taliesin West.
Makes a great gift!
©/®/TM 2015, The Frank Lloyd Wright Foundation. All rights reserved. A portion of the proceeds from sales of this product supports the Foundation's conservation and education programs.
Made of cold cast resin. Hand painted.
L: 15.5" x W: 5.75" x H: 13"
---
We Also Recommend