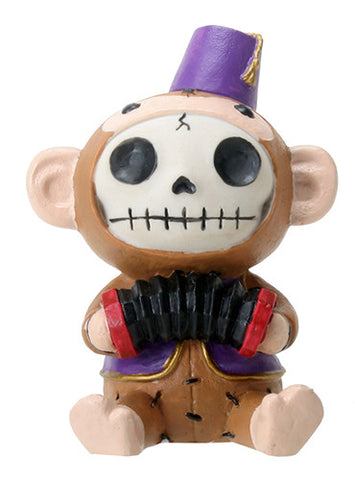 ^FEZ MUNKY, C/60
Product #
:
Furrybones® Fez Munky is a resin figurine featuring the signature skeleton Furrybones dressed up as a monkey wearing a fez hat, vest and he has an accordion in his hands. 
Makes a great gift!
Made of cold cast resin. Hand painted.
L: 2.25" x W: 2" x H: 3"