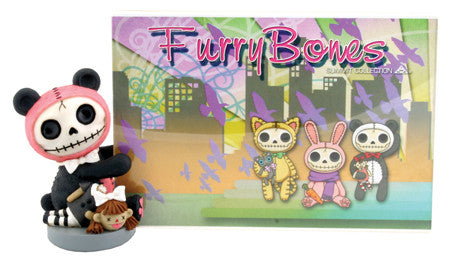 ^PINK PANDIE FRAME, C/36
Product #
:
Furrybones® Pink Pandie is a resin figurine featuring our signature skeleton dressed up as a definitely innocent panda bear with a beheaded doll. This special edition is holding up a picture frame, perfect for displaying memories.
Made of cold cast resin. Hand painted.
L: 7.75" x W: 2" x H: 4"
---
We Also Recommend