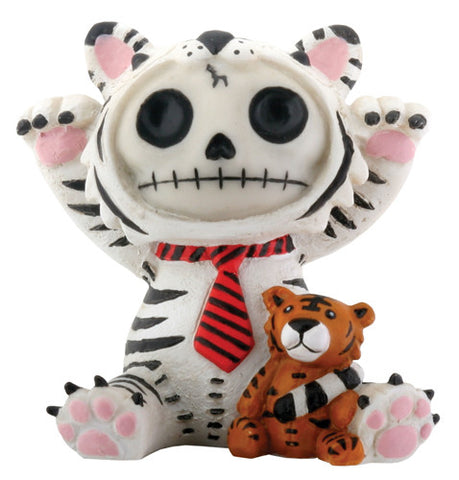 ^WHITE TIGRRR, C/60
Product #
:
Furrybones® White Tigrrr is a resin figurine featuring the signature skeleton Furrybones dressed up as a Bengal White tiger wearing a red striped tie with a small Bengal tiger doll.
Makes a great and cute gift!
Made of cold cast resin. Hand painted.
L: 2.25" x W: 1.75" x H: 2.5"
---
We Also Recommend