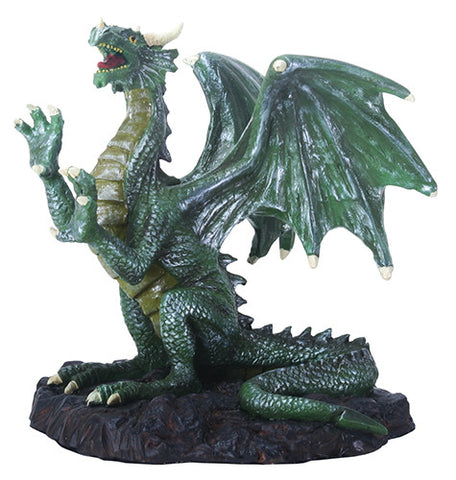 GREEN DRAGON ON ROCK, C/12
Product #
:
This Green Dragon on Rock is trying to scare you away! It has its hands up and he is roaring! He is standing on his hind legs ready to attack. The base has a stone texture. He is green with yellow down the underbelly.
This is a great size for a gift!
Made of cold cast resin. Hand painted.
L: 4.5" x W: 4.5" x H: 4.5"