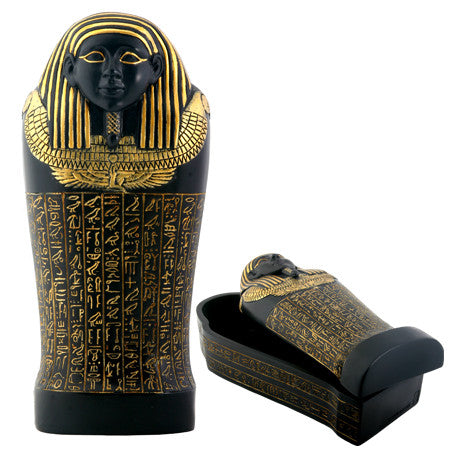 Horkhebit Box
Product #
:
Etched in hieroglyphics, this box is styled after the sarcophagus of Horkhebit. While the original has an unpainted stone exterior this replica is finished in black and metallic gold.
Perfect for storing away small items.
Made of cold cast resin. Hand painted.
L: 7.25" x W: 3" x H: 2.75"