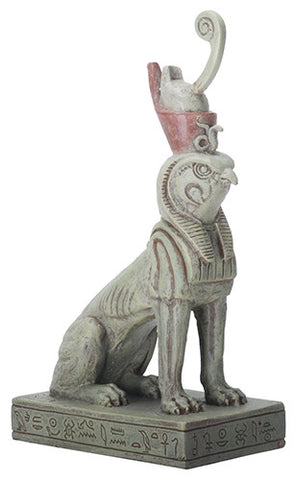 Horus Sphinx
Product #
:
The ancient Egyptian deity Horus is shown here in the form of a falcon-headed sphinx. Hand painted with a natural stone finish and red accents, it makes a great home decoration piece for enthusiasts of mythology.
Made of cold cast resin. Hand painted.
L: 3.75" x W: 2.5" x H: 6.5"