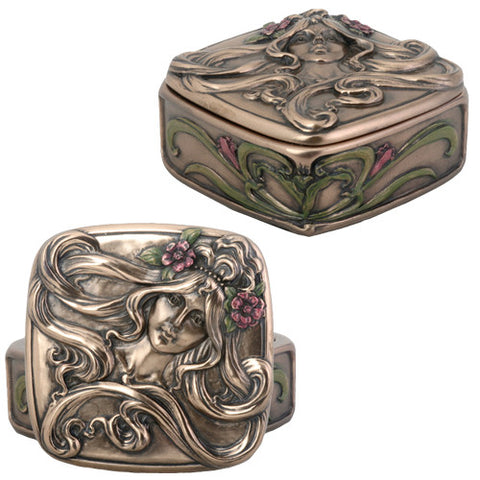 ^PRIMTEMPS BOX, C/24
Product #
:
Art Nouveau is considered a "total" art style, embracing architecture, graphic art, interior design, and most of the decorative arts. According to the philosophy of the style, art should be a way of life.
Primtemps Box is made of cold cast bonded bronze.
Makes a great gift!
Hand painted.
L: 3.5" x W: 3.5" x H: 1.75"