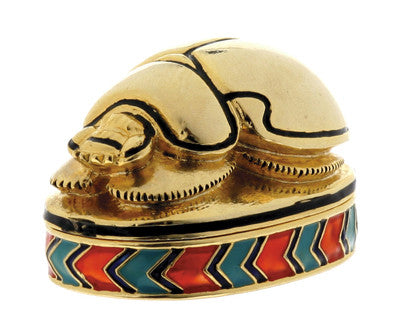 Scarab Jeweled Box
Product #
:
Decorative scarab pieces were common in ancient Egypt and frequently featured in amulets, talismans, charms and jewelry. Hand painted with a gold base and jewel details, this design has been modified into a functional box.
Perfect for storing all sorts of small items.
L: 2.25" x W: 1.5" x H: 1.25"
---
We Also Recommend