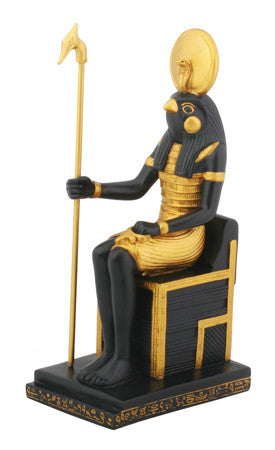 ^SITTING HORUS, C/24
Product #
:
This statue features the ancient Egyptian deity Horus seated with a "Was" scepter and sun disc headdress on a hieroglyphic-etched base. Horus was god of the sky in ancient Egyptian mythology and was commonly depicted in the form of a falcon.
Unique gift!
Made of cold cast resin. Hand painted.
L: 3.5" x W: 2.5" x H: 7"
---
We Also Recommend