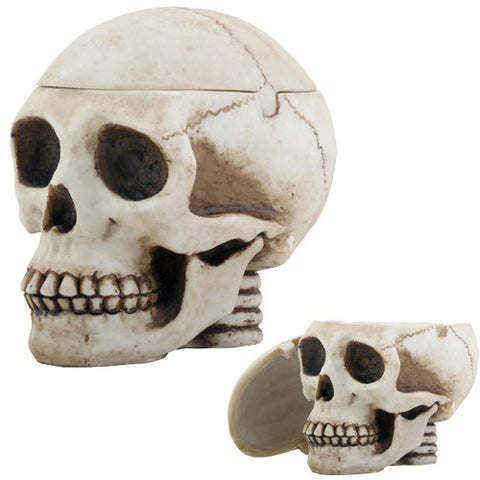 ^SKULL BOX ASHTRAY, C/24
Product #
:
The human skull is the bony structure that forms the head in the human skeleton. It supports the structures of the face and forms a cavity for the brain. Like the skulls of other vertebrates, it protects the brain from injury. Since there is no brains in this skull it will surely protect your valuables.
Makes a great gift!
Made of cold cast resin. Hand painted.
L: 4.25" x W: 3.25" x H: 4"
---
We Also Recommend