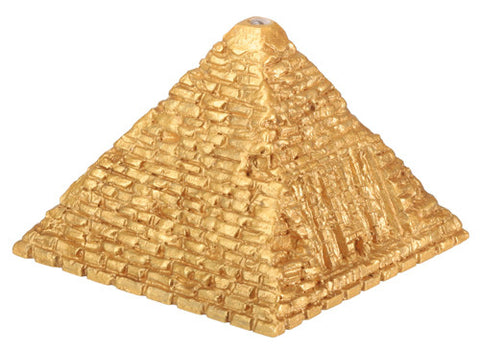 ^SMALL LIGHTED PYRAMID, PC/120
Product #
:
The ancient Egyptians built pyramids as tombs for the pharaohs and their queens. The pharaohs were buried in pyramids of many different shapes and sizes from before the beginning of the Old Kingdom to the end of the Middle Kingdom.
Made of cold cast resin. Hand Painted. Battery operated.
L: 2.25" x W: 2.25" x H: 1.75"