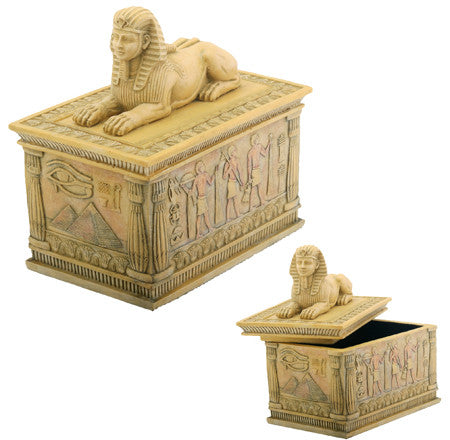 ^SPHINX TRINKET BOX, C/24
Product #
:
This sphinx trinket box features hieroglyphic carved sides and a hand painted sandstone finish. Today recognized as a symbol of Egypt, the sphinx was historically associated with the pharaoh.
Perfect for storing small items.
Made of cold cast resin. Hand painted.
L: 4.25" x W: 2.75" x H: 4"