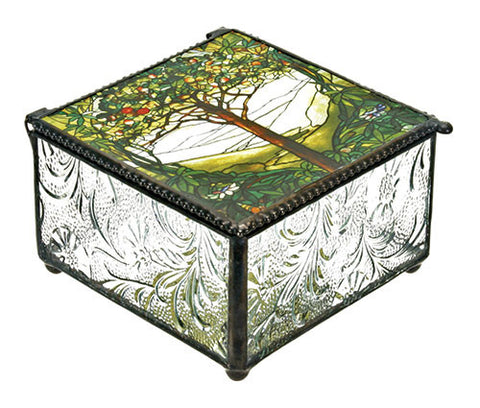 ^TIFFANY - TREE OF LIFE GLASS BOX C/36
Product #
:
The design of our Tree of Life window is adapted from the Northrop Memorial window depicting an idealized garden of lush blossoms and vines encircling a towering tree bearing ripe fruit. Some believe that the pomegranate may be the fruit of the Tree of Life. A meandering river flows through a valley in the distance.
The Tree of Life symbol is common to many cultures and faiths around the world, often symbolizing the origin of life, renewal, wisdom and immortality.
L: 4" x W: 4" x H: 2.25"