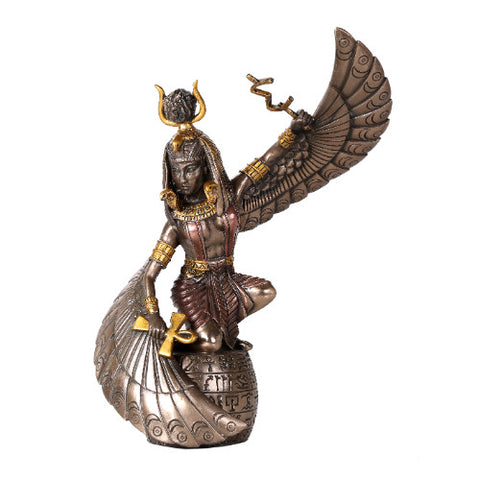 ^ISIS BZ C/6
Product #
:
This statue features the ancient Egyptian deity Isis standing in a bronze finish. Depicted here wearing the sun disc and cow's horns headdress, Isis was one of the most widely worshiped gods of ancient Egypt.
Great home decor item!
Made of cold cast resin. Hand painted.
L: 6" x W: 4" x H: 9.5"
---
We Also Recommend