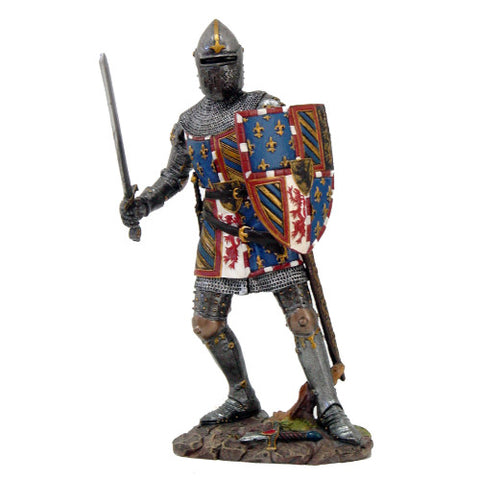 MEDIEVAL KNIGHT C/18
Product #
:
This gorgeous 7 1/2" Medieval Knight with Shield, with detailed imprint of dragons and fleur de lis in colors and Sword Statue Figurine is partially hand painted has the finest details and highest quality is truly remarkable.
Hand painted and polished cold cast resin
Electroplated nickel cold cast resin.
Product weight: Less than 2 pounds
H: 7"