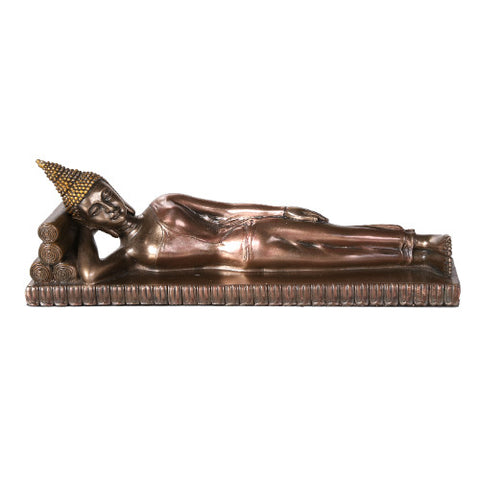 ^SLEEPING BUDDHA C/12
Product #
:
A reclining Buddha is an image that represents Buddha lying down and is a major iconographic theme in Buddhist art. It represents the historical Buddha during his last illness, about to enter the parinirvana. 
Great gift or home decor.
Made of cold cast bronze. 
L: 10.25" W: 2.5 H: 2.25"
---
We Also Recommend