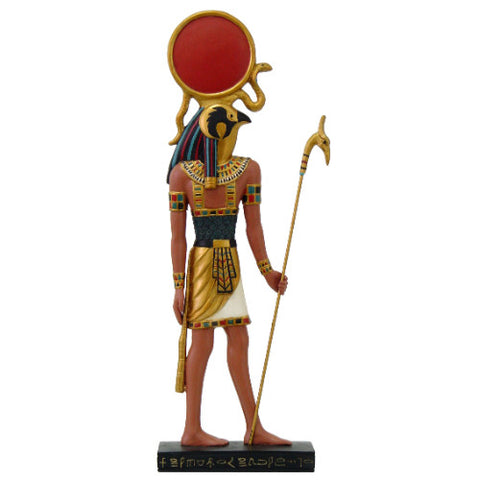 ^RA C/12
Product #
:
Ra was the primary name of the sun god of Ancient Egypt. He was often considered to be the King of the Gods and thus the patron of the pharaoh and one of the central gods of the Egyptian pantheon. He was also described as the creator of everything.
Made of cold cast resin. Hand painted.
W: 4.25" L: 1.75" H: 12.25"