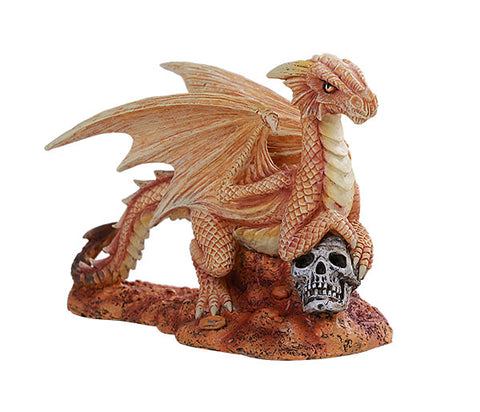 ^DESERT DRAGON WYRMLING C/12
Product #
:
A dragon wrymling on a desert sitting proudly claiming victory before hunting the next prey. It is one of a kind as it prefers to live in a hot, sandy and dry place. 
Hand painted, made of cold cast resin and highly detailed. Artist: Anne Stokes
L: 5.1" x W; 2.4" x H: 3.75"