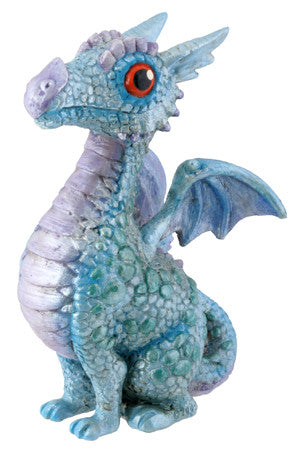 ^BLUE BABY DRAGON, C/60
Product #
:
An adorable baby dragon out of a fairy tale scene features in this fantasy statuette. Hand painted for a natural scaly finish, the little winged lizard is sure to charm fans of fantastical creatures.
Made of cold cast resin. Hand painted.
L: 2.25" x W: 2" x H: 3.75"