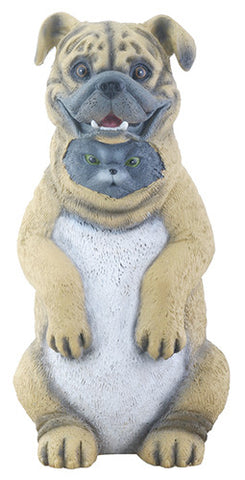 ^DUPERS - CAT, C/18
Product #
:
This sneaky cat hides in plain sight within a dog costume. With such an effective disguise, it can be safely placed out in the open on any shelf or tabletop in need of decoration.
Made of cold cast resin. Hand painted.
L: 2.5" x W: 2.5" x H: 6"
---
We Also Recommend