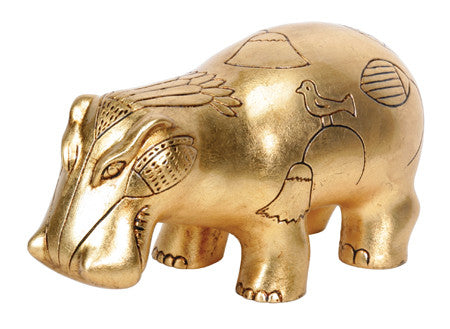 ^GOLD LEAF HIPPO, C/36
Product #
:
While the original statue featured a blue faience finish, this replica has been coated in gold leaf. Nicknamed "William", this hippopotamus is one of the most well-known and iconic pottery pieces from ancient Egypt.
Great gift!
Made of cold cast resin. Hand painted.
L: 6" x W: 2.5" x H: 3"