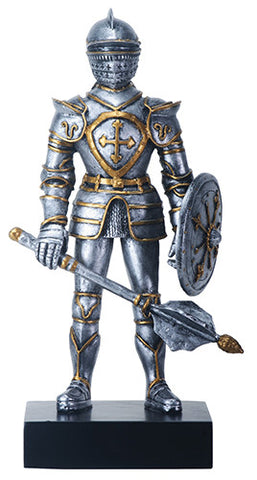 Gothic Knight with Mace
Product #
:
This Gothic knight is holding a stylized mace with his right hand and a round shield with his left hand. The edges of the armor and the cross on the chest are painted with metallic gold. Silver metallic paint on the rest of the armor. On a black base.
Makes a great present!
Made of cold cast resin. Hand painted.
L: 4.5" x W: 3" x H: 9"