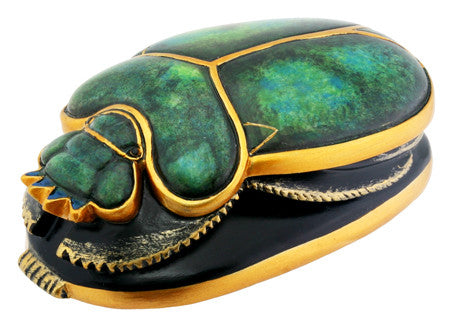 ^GREEN & GOLD SCARAB, C/36
Product #
:
Decorative scarab pieces were common in ancient Egypt and frequently featured in amulets, talismans, charms and jewelry. Hand painted in a green and gold finish, this scarab sits on a flat hieroglyphic carved base.
Makes a great gift!
Made of cold cast resin. Hand painted.
L: 4.25" x W: 2.5" x H: 1.5"
---
We Also Recommend