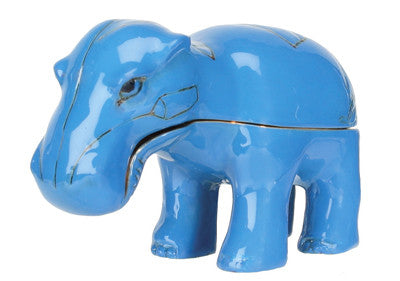 Hippo Jeweled Box
Product #
:
Modified to function as a box, this piece is a replica of the ancient Egyptian hippopotamus sculpture nicknamed "William". The blue hippopotamus design is one of the most famous and iconic ancient Egyptian faience artwork.
Perfect for storing all sorts of small items.
L: 2.75" x W: 1.25" x H: 1.75"