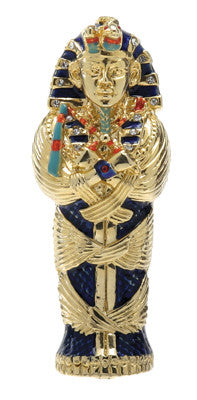 King Tut Coffin Jeweled Box
Product #
:
Hand painted in a reflective finish, this box depicts the ancient Egyptian coffin of King Tut. The teenage pharaoh, while being one of the lesser Egyptian kings, is remembered as one of the most famous due to his well-preserved tomb.
Makes a great small gift!
L: 3" x W: 1" x H: 1"