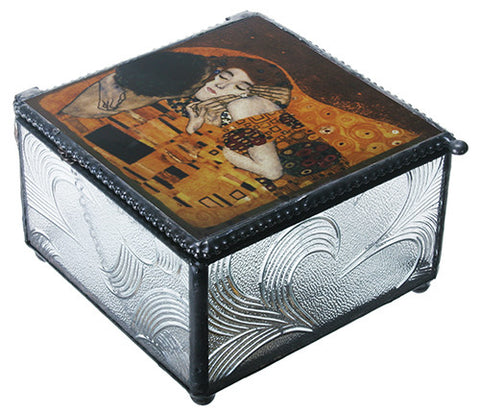 ^KLIMT - THE KISS ART GLASS BOX, C/36
Product #
:
The Kiss is one of Klimt's most famous pieces.  It was created during his 'Golden Phase'.  Many of his paintings from this period used gold leaf.  The kiss depicts a couple in various shades of gold sharing a kiss against a bronze background.  The rest of the painting dissolves into shimmering, extravagant flat patterning which has clear ties to the Art Nouveau movement.  It has been speculated that Klimt and his companion, Emilie Floge, were the models for this masterpiece.
This Glass Box is perfect to keep your valuables stored in. 
Makes a Great Gift!
Glass Box: L: 4" x W: 4" x H: 2.25"
---
We Also Recommend