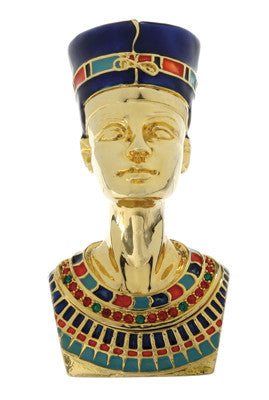 NEFERTITI JEWELED BOX (20/INNER PACK), C/40
Product #
:
Hand painted in a reflective finish, this box is styled after the famous Nefertiti bust. As one of the most significant ancient Egyptian queens, Nefertiti is remembered both for her reign as "Great Royal Wife" of the pharaoh Akhenaten and her iconic portrait.
Makes a great small gift!
L: 1.75" x W: 1.25" x H: 2.75"
---
We Also Recommend