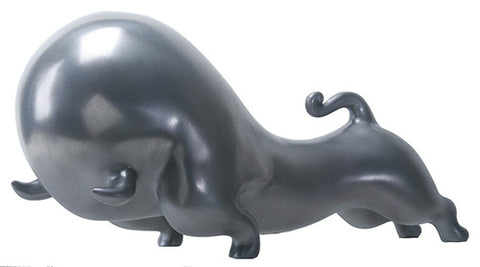 Russel Wright - Rodeo
Product #
:
Made of cold cast resin. Hand painted.
L: 9.5" x W: 3.5" x H: 4"
This figure is a reproduction of Wright's circus "Bull". The muscular front shoulder details and sleek body represents strength. lt was intended to be used as a pair of bookends, or as a decorative accessory. The name Rodeo was given to this powerfully and dramatically designed figure based on the animal one might see if attending an actual circus or rodeo.
---
We Also Recommend