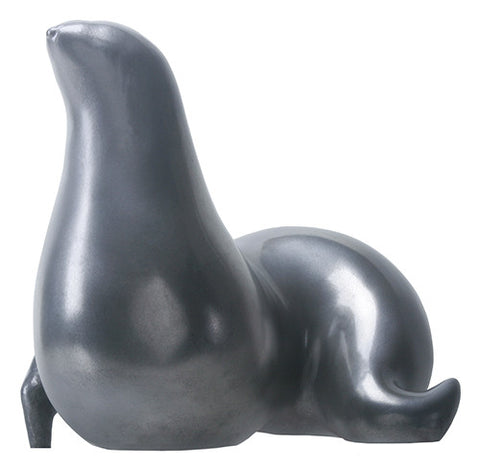 Russel Wright - Whoozoo
Product #
:
Made of cold cast resin. Hand painted.
L: 5.25" x W: 4.5" x H: 4.75"
This figure is a reproduction of Wright's circus "Seal". Soft abstract lines were used to capture the shape and features of this popular animal seen at a circus, zoo, or aquarium. Wright was a frequent visitor to the Central Park Zoo. Seals fascinated him as they gracefully swam through the water despite their large size and weight. Designed to be a paperweight, but also was used as a decorative accessory. Wright named this fun, charming, loveable, and his most favorite animal...Whoozoo.
---
We Also Recommend