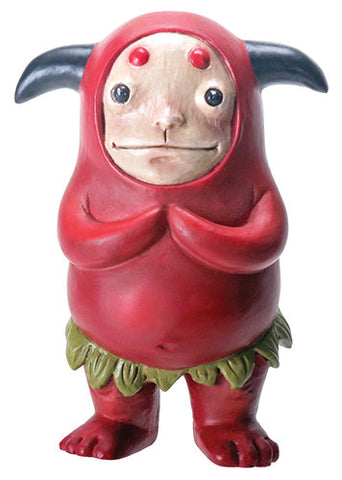 Shuckabee
Product #
:
Underbedz are fun little creatures that come to life at bedtime.  When you think you heard some noises coming from the darkness beneath your bed, chances are, the Underbedz are congregating to conspire. They want to come out and play with you imaginative folks if you want some mischievous fun. 
Shuckabee is a dust bunny shepherd. He visits Underbedz when he is on his acquisition mission. He appears suddenly, collects dust bunnies and are soon off to visit other beds. No one knows where his homestead is, but everyone is happy to see him when he shows up, and the dust bunnies are happy to go with him when he departs.
Made of cold cast resin. Hand painted.
L: 2.5" x W: 1.5" x H: 3.25"
---
We Also Recommend