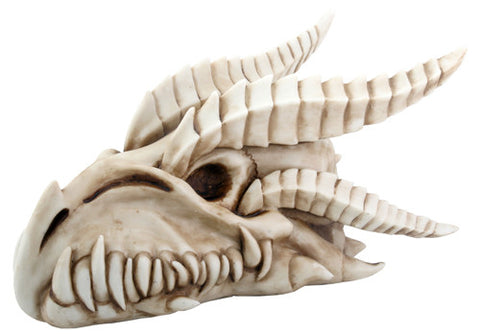 ^SMALL DRAGON SKULL, C/8
Product #
:
A dragon is a legendary creature, typically with serpentine or reptilian traits, that features in the myths of many cultures. Our Dragon was once a ferocious dragon who protected a huge treasure high in the mountains. Having died many centuries ago all that remains is his skull head.
Makes a great gift.
Made of cold cast resin.
L: 8.5" x W: 5" x H: 4.25"
---
We Also Recommend