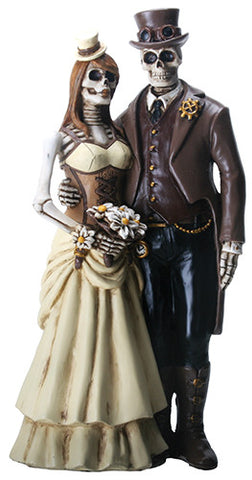 ^STEAMPUNK COUPLE, C/18
Product #
:
Steam punk is a sub genre of science fiction and sometimes fantasy that incorporates technology and aesthetic designs inspired by 19th-century industrial steam-powered machinery.
This Couple is ready to walk down the Aisle in true Steampunk Fashion.
Makes a Great Wedding Gift!
Made of cold cast resin. Hand painted.
L: 4" x W: 2.75" x H: 8"
---
We Also Recommend