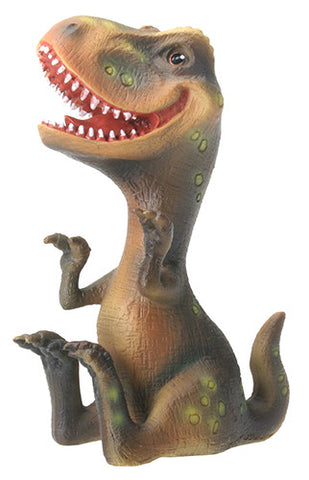 ^T-REX, C/48
Product #
:
Tyrannosaurus is a genus of coelurosaurian theropod dinosaur. The species Tyrannosaurus Rex, commonly abbreviated to T. Rex, is one of the most well-represented of the large theropods.
Scientific name: Tyrannosaurus
Extinction status: Extint
Higher Classification: Tyrannosaurini
Makes a Great Gift!
Made of cold cast resin. Hand painted.
L: 2.25" x W: 1.25" x H: 3.75"
---
We Also Recommend