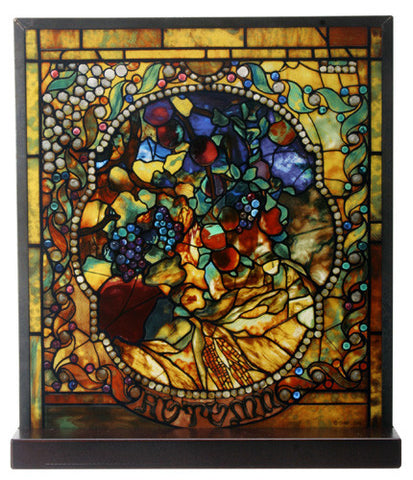 Tiffany - Autumn
Product #
:
The Four Seasons window, ca. 1892
At the 1900 Exposition Universelle in Paris, Louis Comfort Tiffany (1848–1933) debuted a magnificent window depicting the four seasons. The Autumn panel, showing the bounty of a fall harvest, is just one part of Tiffany's extraordinary representation of nature's cycle. In it, golden corn glistens in the sun and ripe fruits in rich purples and reds hang heavy from the vine.
Makes a Great Gift!
GLASS: 9.375" x 8.25" BASE: L: 8.375" x W: 2.625" x H: 0.625"
© 2009 CHMF, Inc.
---
We Also Recommend