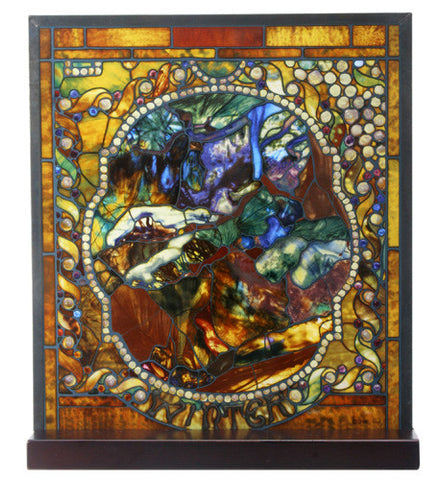 Tiffany - Winter
Product #
:
The Four Seasons window, ca. 1892
At the 1900 Exposition Universelle in Paris, Louis Comfort Tiffany (1848–1933) debuted a magnificent window depicting the four seasons. The Winter panel is just one part of Tiffany's extraordinary representation of nature's cycle. Depicting snow laden on pine branches that are stark against a crystalline blue sky, this panel freezes the beauty of a cold forest scene for all time.
Makes a Great Gift!
GLASS: 9.375" x 8.25" BASE: L: 8.375" x W: 2.625" x H: 0.625"
© 2009 CHMF, Inc.
---
We Also Recommend