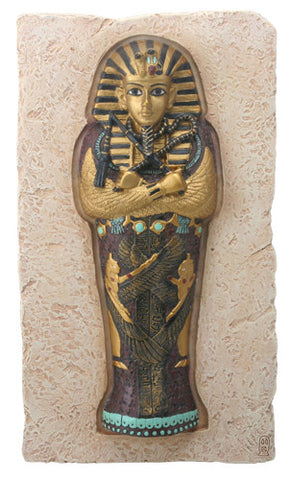 ^TUT COFFIN PLAQUE, C/36
Product #
:
A plaque in the shape of King Tut's sarcophagus, hand painted for a reflective finish. Among the numerous artifacts unearthed in the tomb of the ancient Egyptian pharaoh, this plaque is one of the most famous and well-known.
Made of cold cast resin. Hand painted.
L: 8" x W: 4.5" x THK: 1.25"
---
We Also Recommend